SCR
Pure driving pleasure
RUF SCR
The possibilities which a manufacturer of dreams such as RUF has at their command makes what may seem impossible look suddenly attainable. In 2018 the southern German based car manufacturer took up the idea of the SCR: With a prototype packed with the company's knowhow. A longer wheelbase, new lightweight materials, a four litre normally aspirated engine with 510 HP as well as a manual six-speed transmission.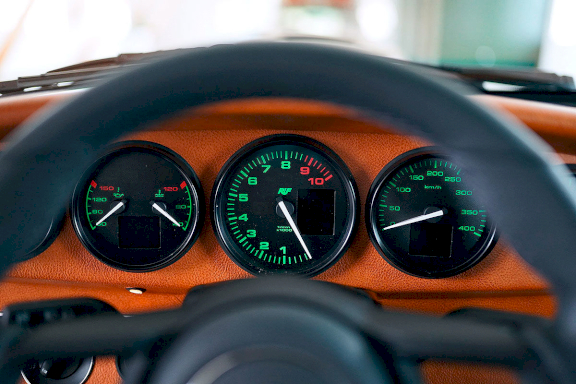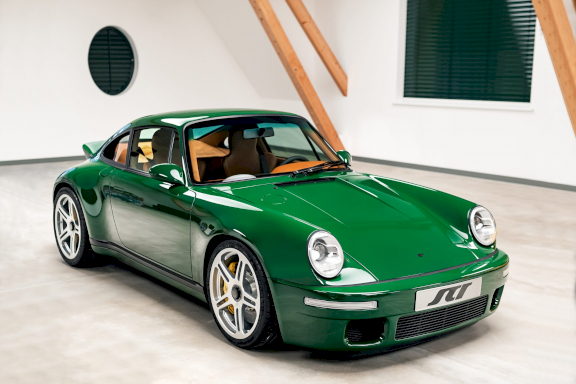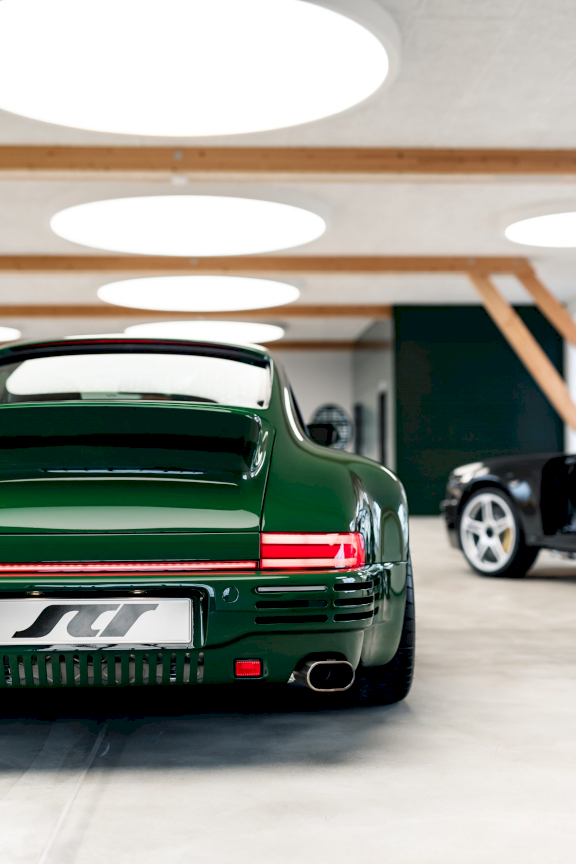 Overview of technical data
510 hp Maximum power at 8,270 rpm

470 Nm Maximum torque at 5760 rpm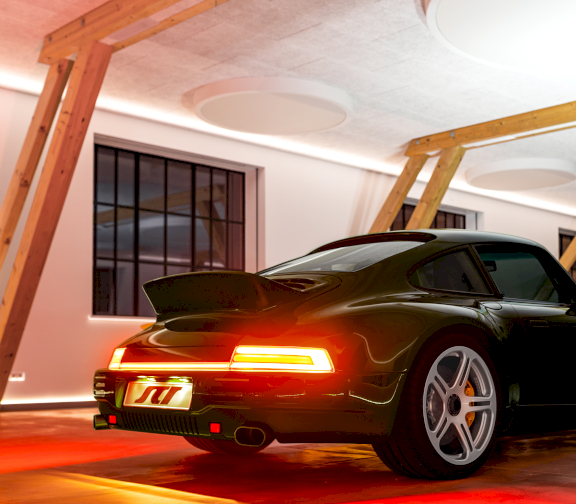 Max. Power:

510 hp / 375 kW at 8,270 rpm

Max. Torque:

470 Nm at 5,760 rpm

Displacement:

4000 cm³

Transmission:

6-speed manual gearbox

Top speed:

320 km/h

Fuel consumption:

Urban: 20,2 l/100 km
Non-Urban: 9,7 l/100 km
Combined: 13,6 l/100 km

CO2 Emissions:

324 g/km

Efficiency-class:

G
A driving experience that is second to none
The driving performance beats all expectations, because 510 hp have to do with only 1,250 kilograms; Only at 320 km / h are driving resistance and engine power in balance. An almost forgotten pleasure is celebrating an inspiring comeback in the SCR.
Maximum safety thanks to the integrated IRC safety cage made of high-strength lightweight steel, the carbon-ceramic brakes and the carbon-fiber monocoque.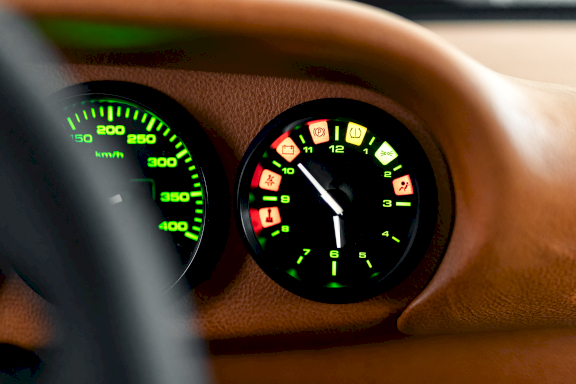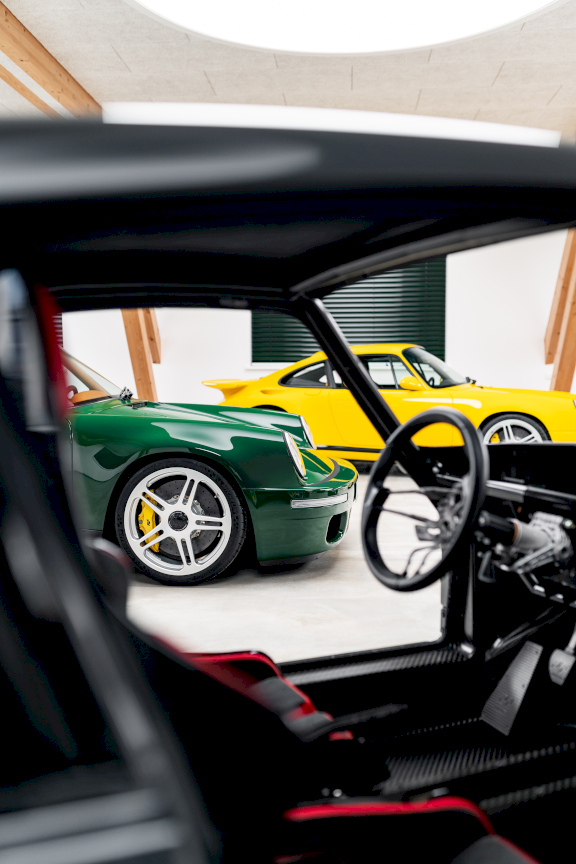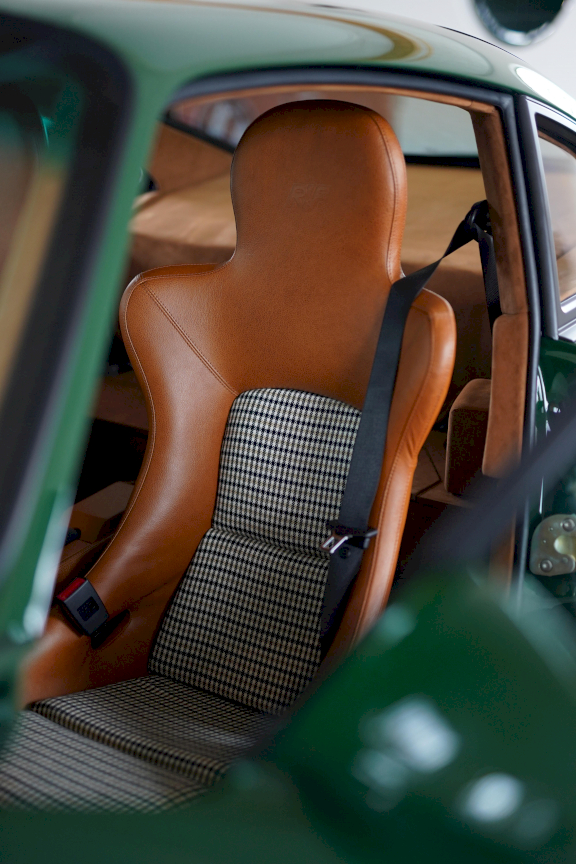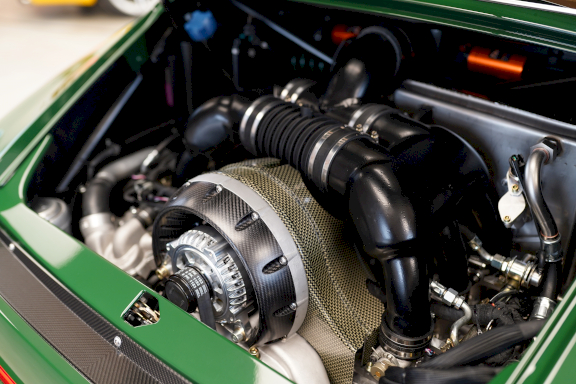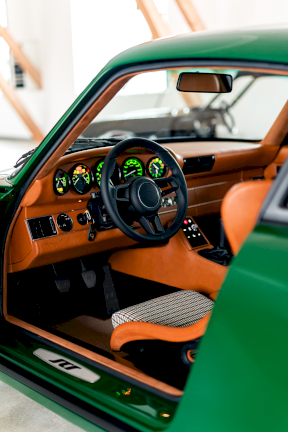 The state-of-the-art sports car for experienced connoisseurs
The six-cylinder responds instantly to the commands of the accelerator pedal and the braking system, with its precise control and the clearly defined pressure point, always gives the feeling of superior controllability of the forces on duty. The low weight reduces the moment of inertia and makes the RUF SCR an exceptionally agile two-seater.
The goal has been achieved: With the SCR, a state-of-the-art sports car was created for experienced connoisseurs and sports drivers who know how to enjoy the furioso of a naturally aspirated symphony.
3.4 seconds Acceleration 0-100 km / h in

11.9 seconds Acceleration 0-200 km / h in
Racing technology and loving details for maximum driving pleasure under the guise of a retro sports car